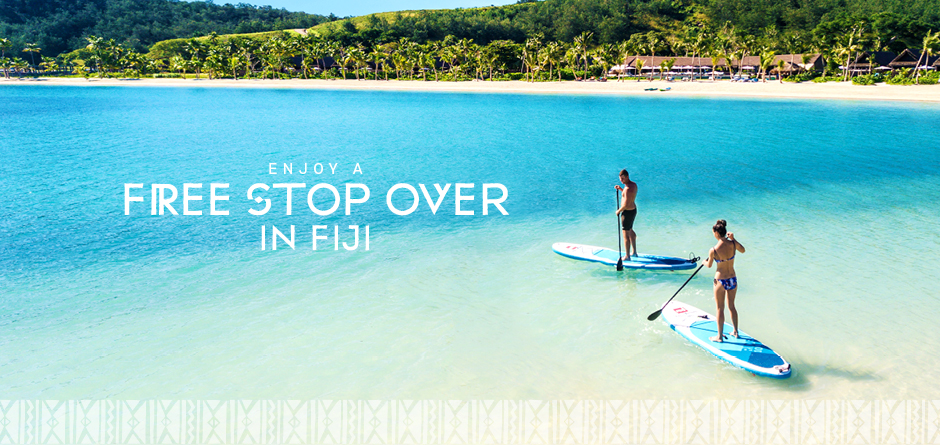 Don't flyover Fiji without stopping and experiencing the friendly hospitality of Fiji for yourself. Passengers flying through Nadi can spend up to 72 hours in Fiji at no additional airfare charge. Come and set your watch to 'Fiji Time'.



How to book your flights for a Stopover




flight_takeoff
1. Decide if you want to Stopover on the way over or on the return (or both)

location_city
2. Choose Departure City and next destination (ie either Nadi or your final destination)

hotel
3. If you chose Nadi and are stopping over on the way over choose hotel and number of nights nb. There is NO extra charge or taxes if staying in Fiji under 72 hours.




flight_land
4. Pick next flights to final destination and then pick flight back home

How to book your flights for a Stopover





TERMS & CONDITIONS APPLY

Only for passengers booked on Fiji Airways. Tickets must have at least one onward sector via NAN Non-refundable Blackout periods may apply. All requests are subject to confirmation and availability. All booking requests must be made at least 5 workings days prior to departure. Can make date changes providing the request is received at least 72 hours prior to accommodation date.